Tesla
2024 Tesla Electric Car Price in Nepal: Release Date & Specs
The 2024 Tesla Electric Car Price in Nepal: Release Date & Full Specs! According to the Nepalese government's financial ordinance, there will be a 10 percent customs obligation on electric vehicles, jeeps, as well as vans with a capacity of up to 100 kW, a 15 percent duty on cars with a capacity between 100 kW and 200 kW, a 30 percent duty on cars with a capacity between 200 kW and 300 kW, and a 40 percent duty on cars with a capacity over 300 kW. The goal of the "Go Green Go EV" initiative is to expand the number of electric vehicles in Nepal and to have 50% of all vehicles on Nepalese roadways by the year 2031.
The above values represent an expected cost for the following new imports. The pricing of a Tesla in Nepal is speculative and subject to change in 2023 due to taxes on electric vehicles. Following the commercial success of its initial electric vehicle, Tesla went on to create and market a number of more sophisticated models, and the rest was history. Elon Musk is the CEO and founder of Tesla Inc. and the richest man in the world. Tesla makes a variety of products in addition to four-wheelers, including solar panels, solar roofing, batteries, and more.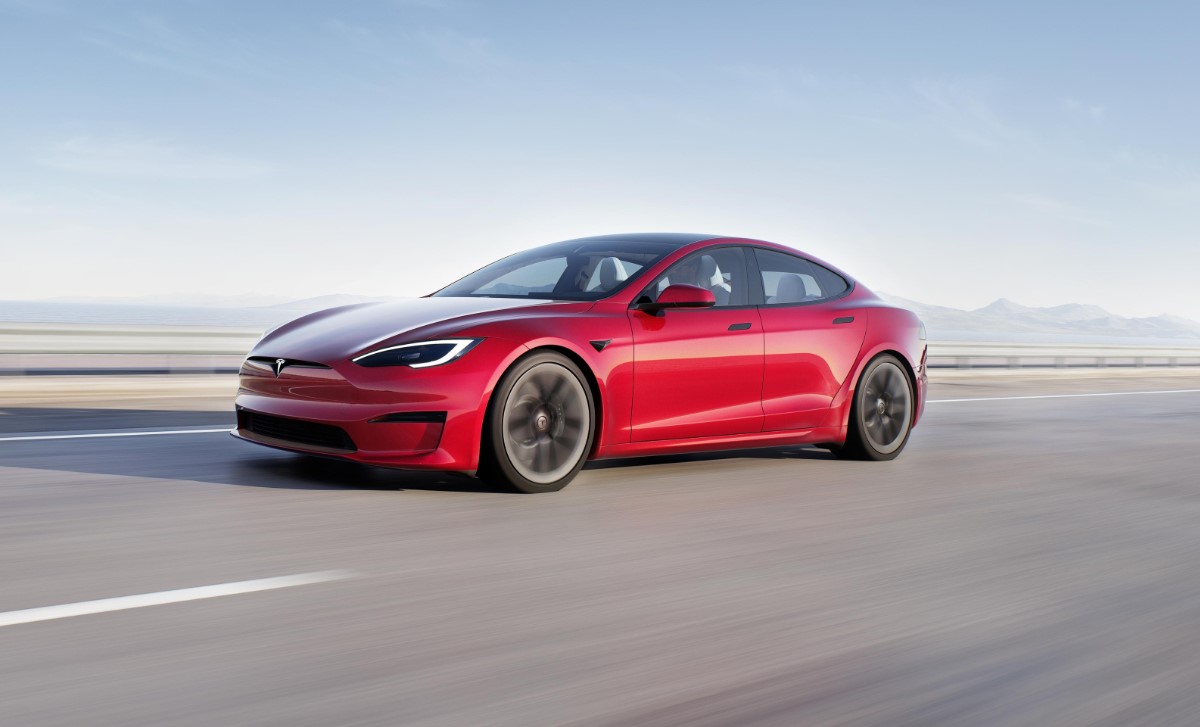 Tesla presently sells four electric vehicle models—the Model S, Model 3, Model X, but also Model Y—around the world. It's interesting to note that three Tesla models—the Model X, Model Y, and Model 3—are now offered in Nepal as well. After the initial COVID-19 lockdown in Nepal came to an end, these vehicles were transported into the nation.
2024 Tesla Model Y
| | |
| --- | --- |
| Long Range | 1.65 crore (NRs.) |
| Performance Mode | 1.95 crore (NRs.) |
Seven passengers and their luggage can fit in the cabin of a Tesla Model Y at maximum capacity. Because each second-row seat can be folded flat on its own, there is plenty of room for furniture, baggage, and other items. Loading and unloading are simple because of the liftgate's opening onto a low trunk floor. A 15-inch touch screen, an intense sound system, and a complete glass top with a view of the sky are the only inside features.
| | |
| --- | --- |
| Battery | 82 kWh |
| Total Power | 514PS |
| Range | 435 km |
| Top Speed | 217 km/hr |
| Suspension Type | Front: Double Wishbone; Rear: Multi-Link |
2024 Tesla Model X
| | |
| --- | --- |
| Long Range | 2.45 crore (NRs.) |
| Ludicrous Mode | 2.85 crore (NRs.) |
With its falcon-style rear doors and powerful long-range battery, the Tesla Model X SUV succeeds. For an electric SUV with all-wheel drive and efficient acceleration, the Model X, Tesla's largest vehicle, handles surprisingly well. The Model X's interior cabin features a new center 17″ Cinematic Display with a resolution of 2200 x 1300, extreme brightness, genuine colors, remarkable responsiveness, and choices for tilting left or right. The improved thermal architecture of the module and pack enables quicker charging and provides more strength and power under all circumstances.
| | |
| --- | --- |
| Battery Capacity | 75kWh |
| Max Power | 328bhp |
| Range | 383km |
| Kerb Weight | 2300kg |
Tesla Model 3 2024
| | |
| --- | --- |
| Long Range AWD | 1.67 crore (NRs.) |
| standard model | 1.25 crore (NRs.) |
Modern and effective, the center console has two smartphone charging ports and a ton of covered storage. Front and rear seat warmers warmed side mirrors, and a unique audio system with 15 speakers for dramatic sound quality all contribute to the vehicle's increased comfort and convenience. In order to increase redundancy, the Tesla All-Wheel Drive incorporates two separate motors, each of which has just one moving element for optimal longevity and low maintenance.
| | |
| --- | --- |
| Battery | Long Range |
| Max Range | 315 miles |
| Display | 15″ Center Touchscreen |
| Power | 450bhp |
| Torque | 639 Nm |
Is there a Tesla in Nepal?
Yes, Tesla vehicles are now finally available on Nepalese roads. In 2024, four Model X & three Model 3 Standard Range electric cars—the first seven Teslas—were shipped to Nepal. Tesla's Model 3 as well as Model Y electric variations will be on display at the NADA EV auto exhibition in 2024.